Sysdig
Sysdig is the first unified cloud-native visibility + security platform.

Challenge: To update their homepage experience by introducing a new product Sysdig Secure and giving it equal importance as the existing product Sysdig Monitor. Secure was still under development, so I didn't know exactly what I was working with. Also requested was to give the page a visual refresh, but keep it in alignment with the rest of the site as not all pages of the site were being updated for the scope of this project.

Role: UX/UI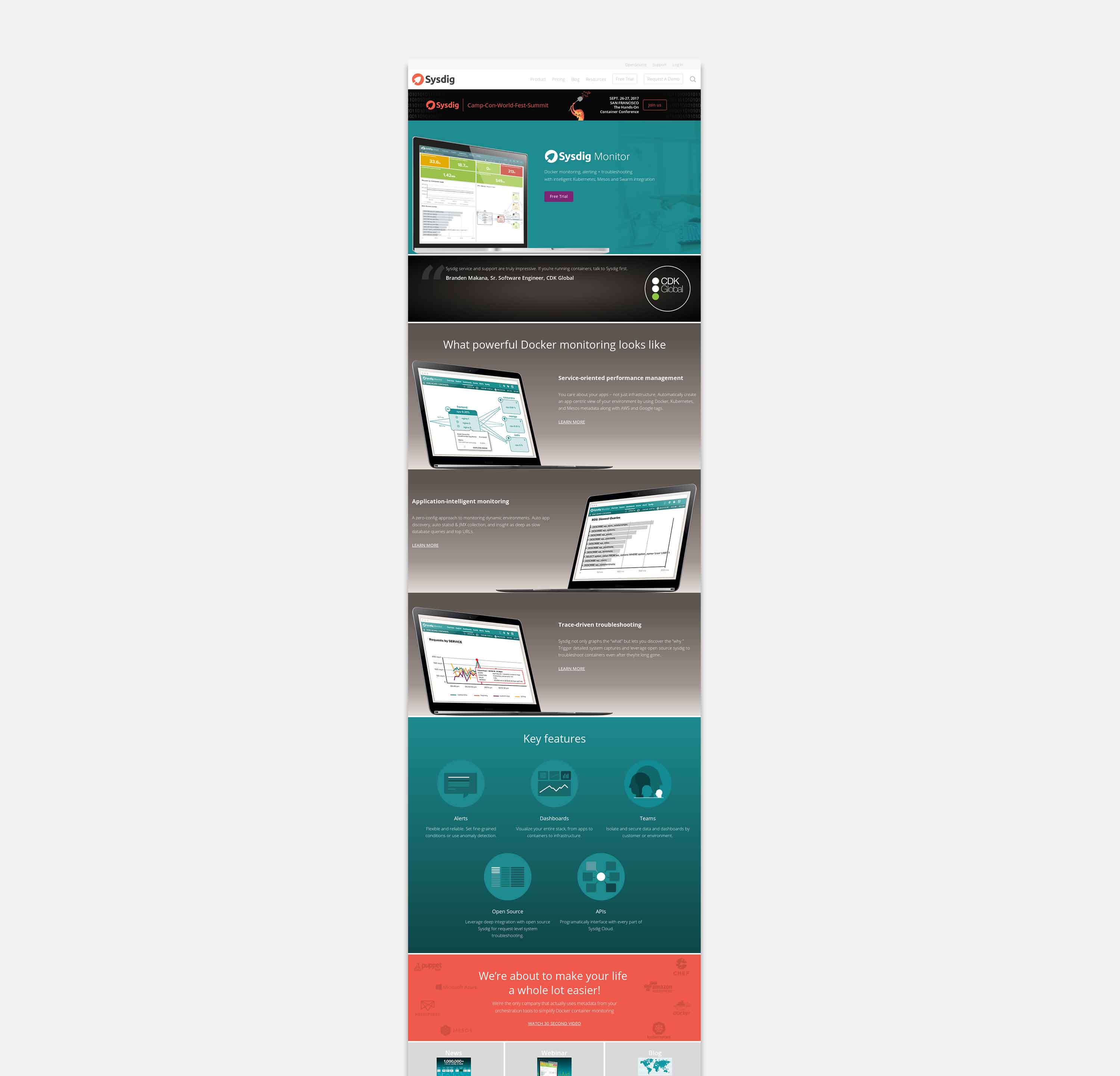 Sysdig's existing homepage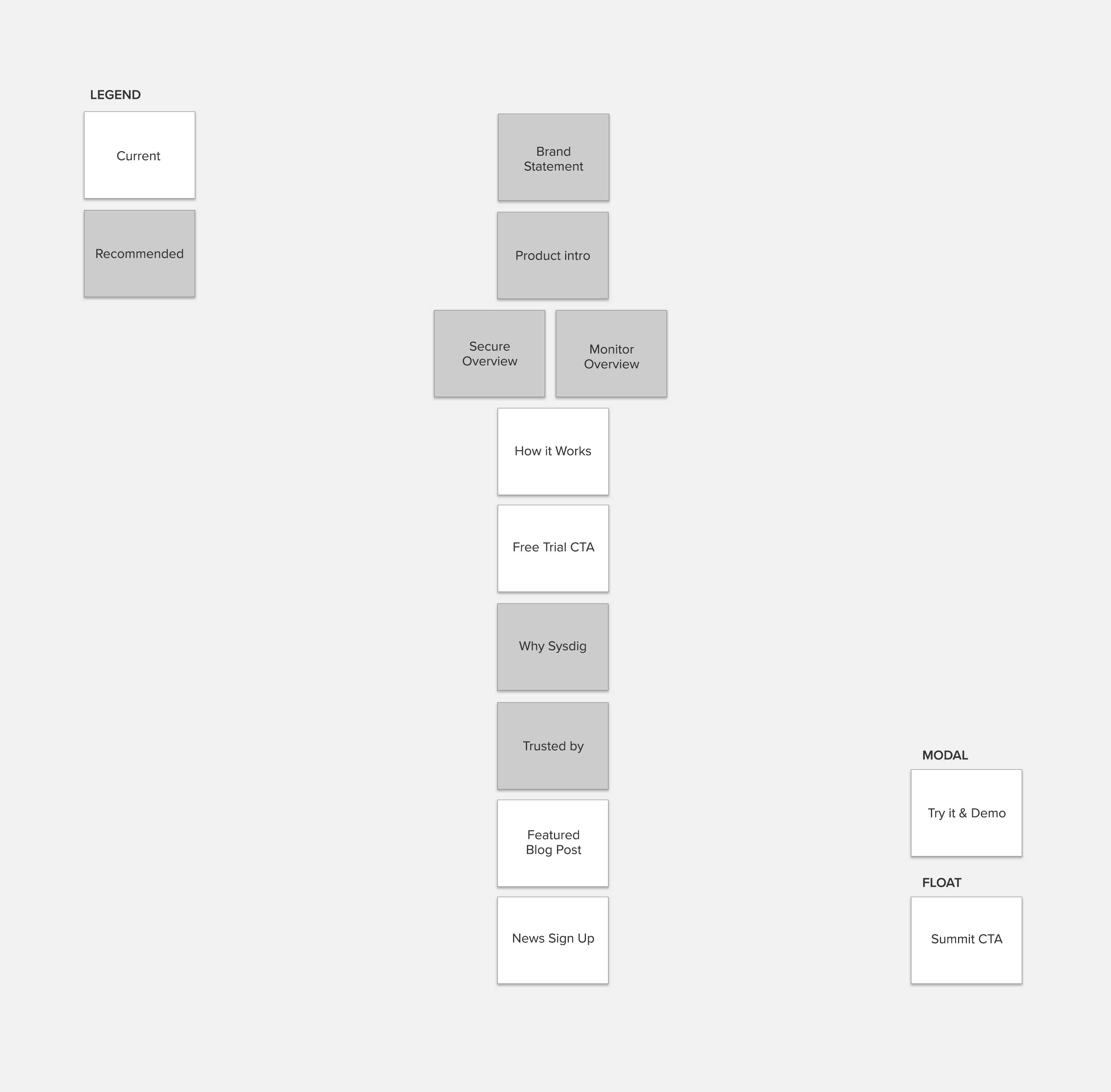 After reviewing the research provided to me by the agency I was partnering with and noting internal stakeholders concerns about the challenges of the existing homepage, it was clear the overall page lacked cohesion. To help address these I added additional sections to better inform the user of the overall benefits and trustability.
Working off the updated flow I created wireframes and simplified the existing content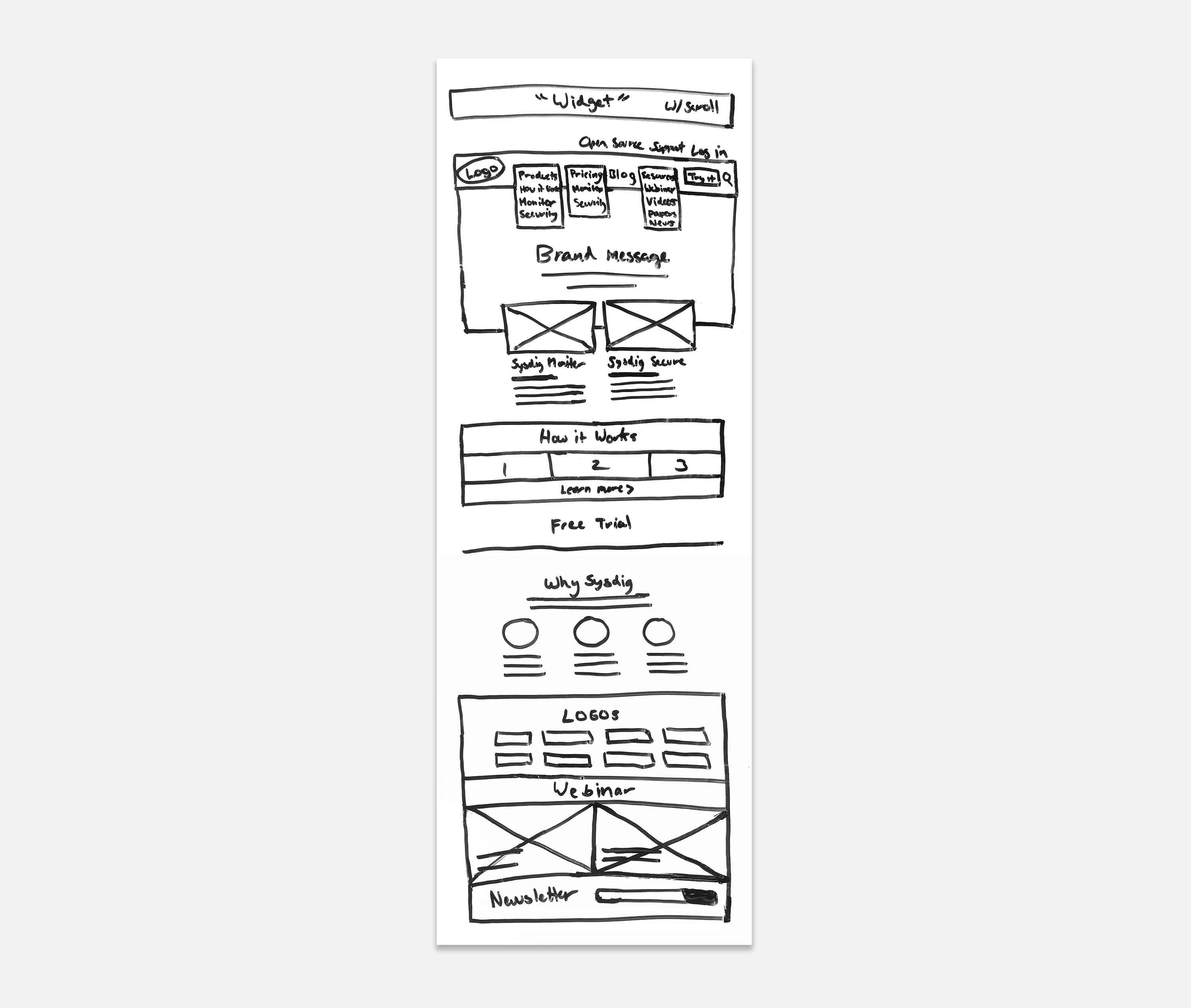 We reviewed the wireframes and sketched the most optimal solution. Simultaneously we addressed concerns on the widget functionality and updates to the navigation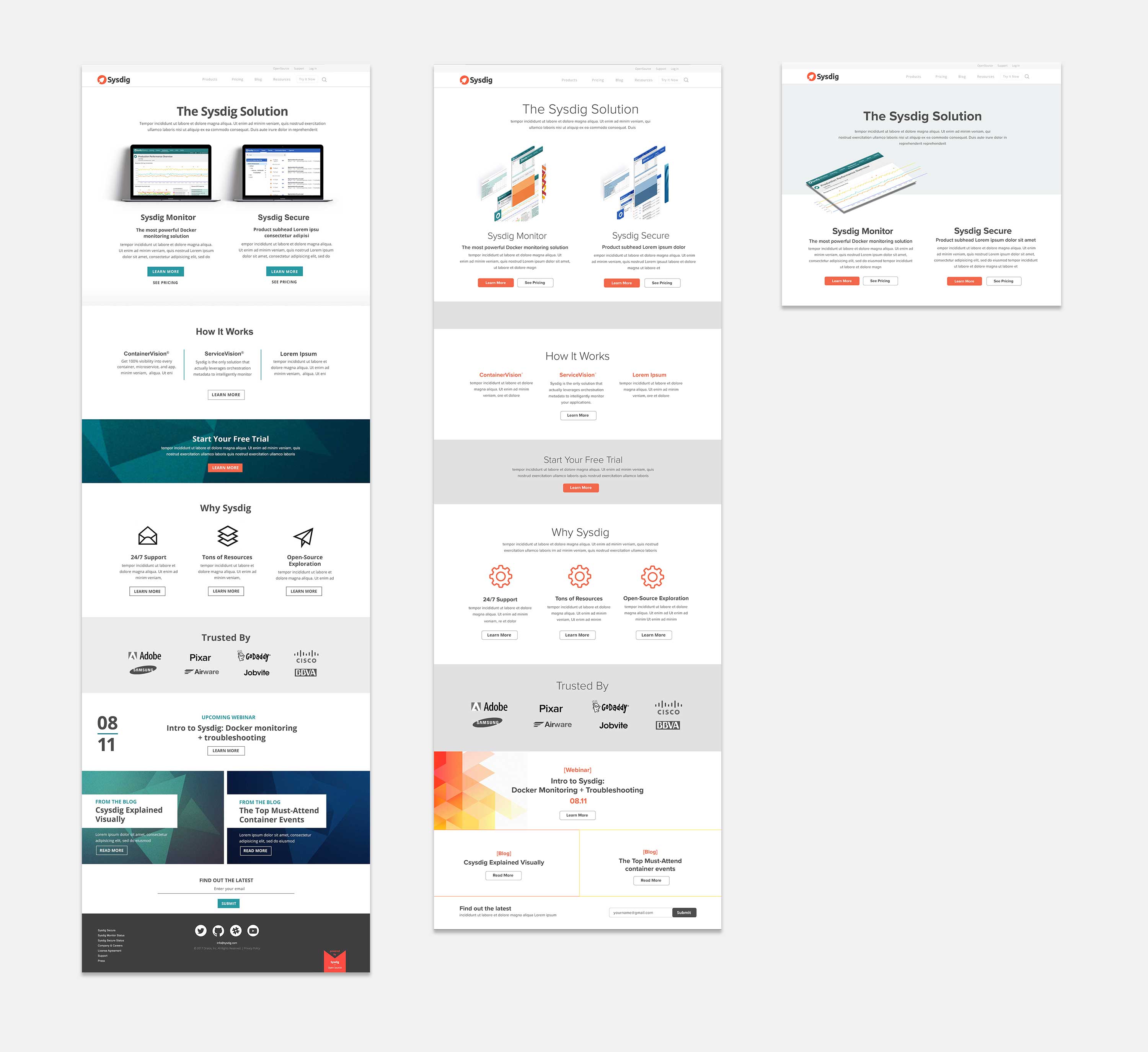 During my initial exploration, I focused on reducing the the weight of the page by lightening it overall as well as ensuring the fonts and iconography supported the brand. Given the condensed timeline of the project, this was done in parallel with the IA and UX design.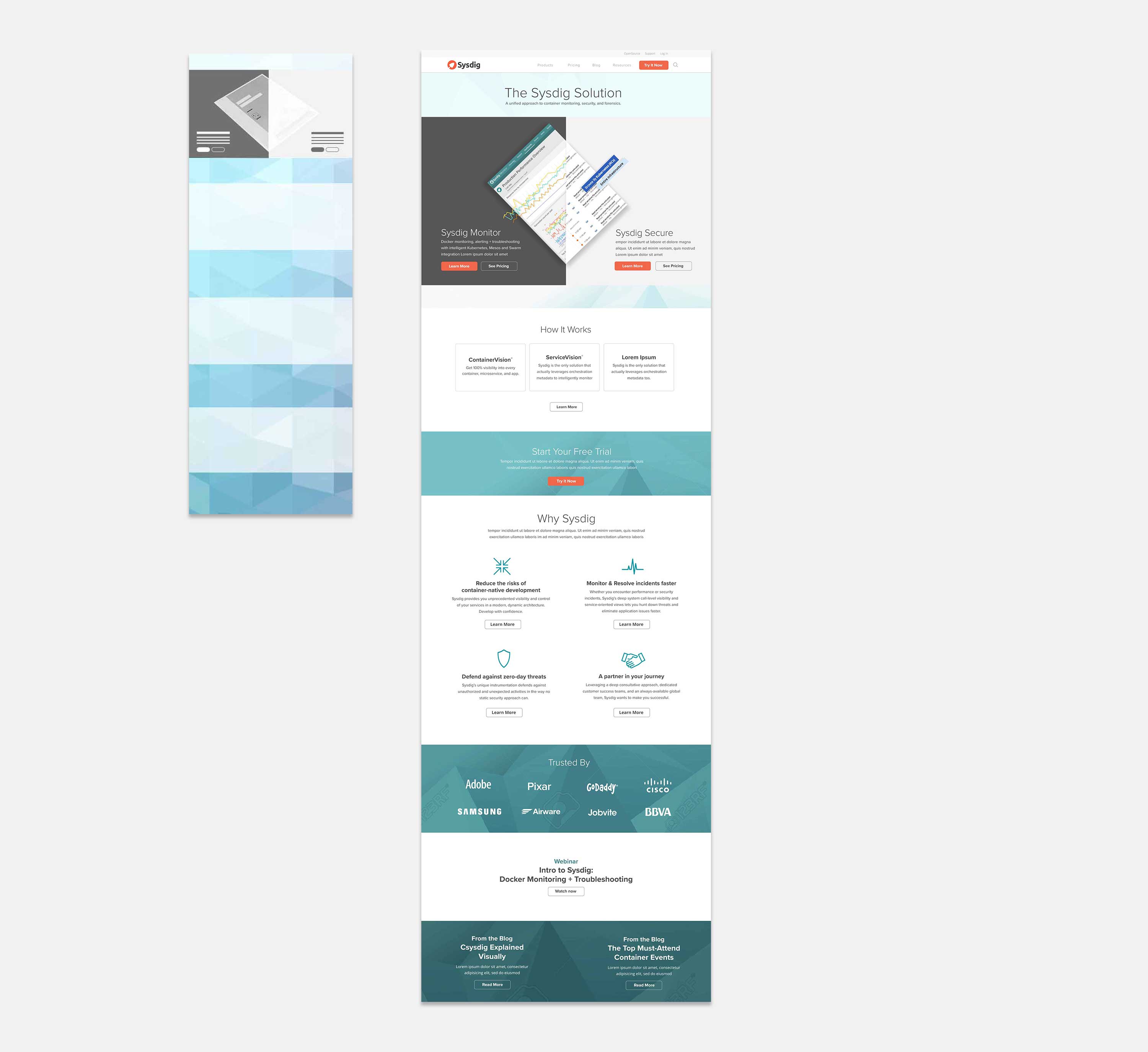 The feedback on the previous designs was to make the products feel more connected. I made a quick rough thumbnail solution and continued to evolve the page design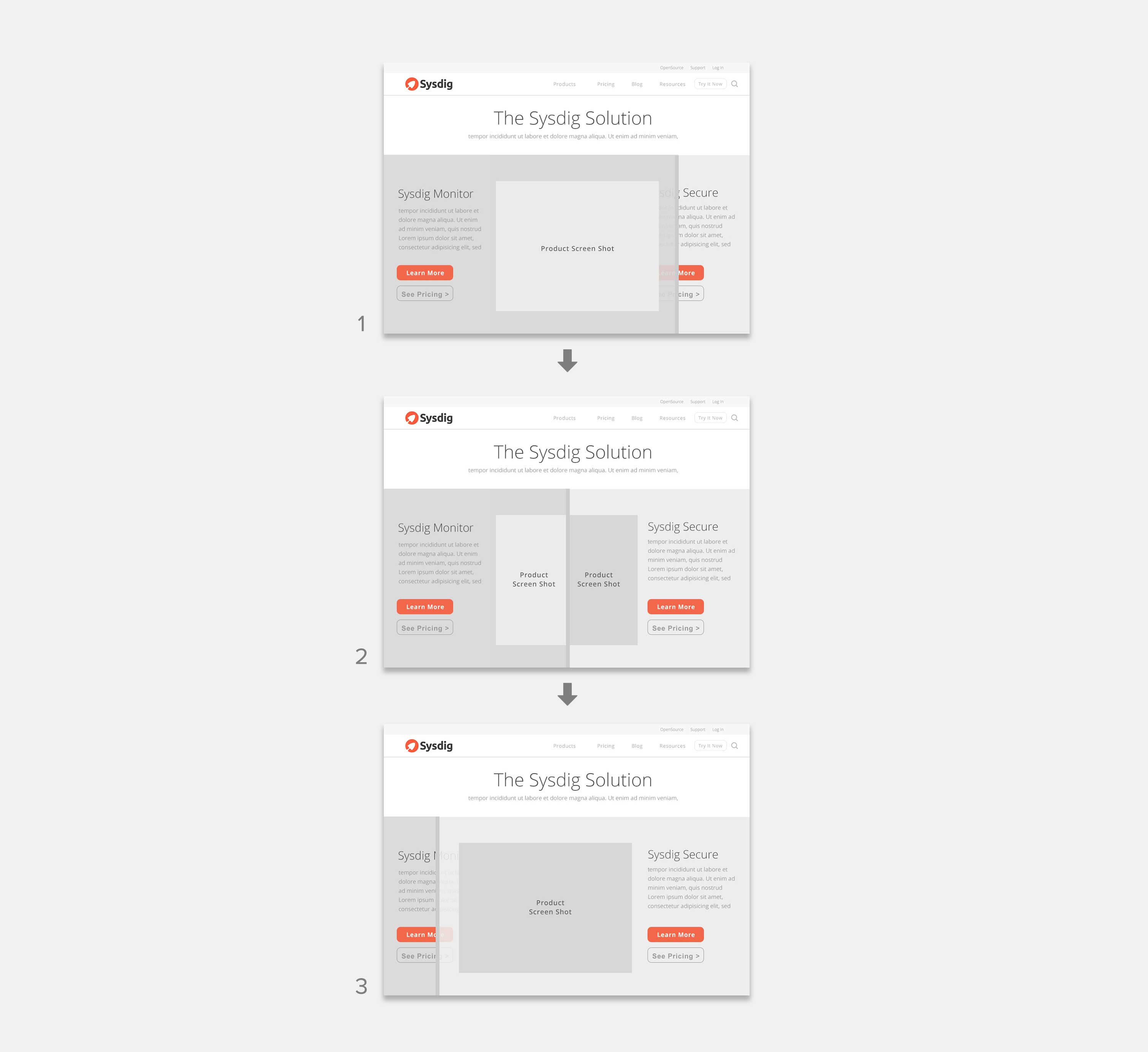 To push the interaction further this solution used a locked screen with a forced scroll. It would first show the existing product, slide into a side by side comparison and end by revealing the new product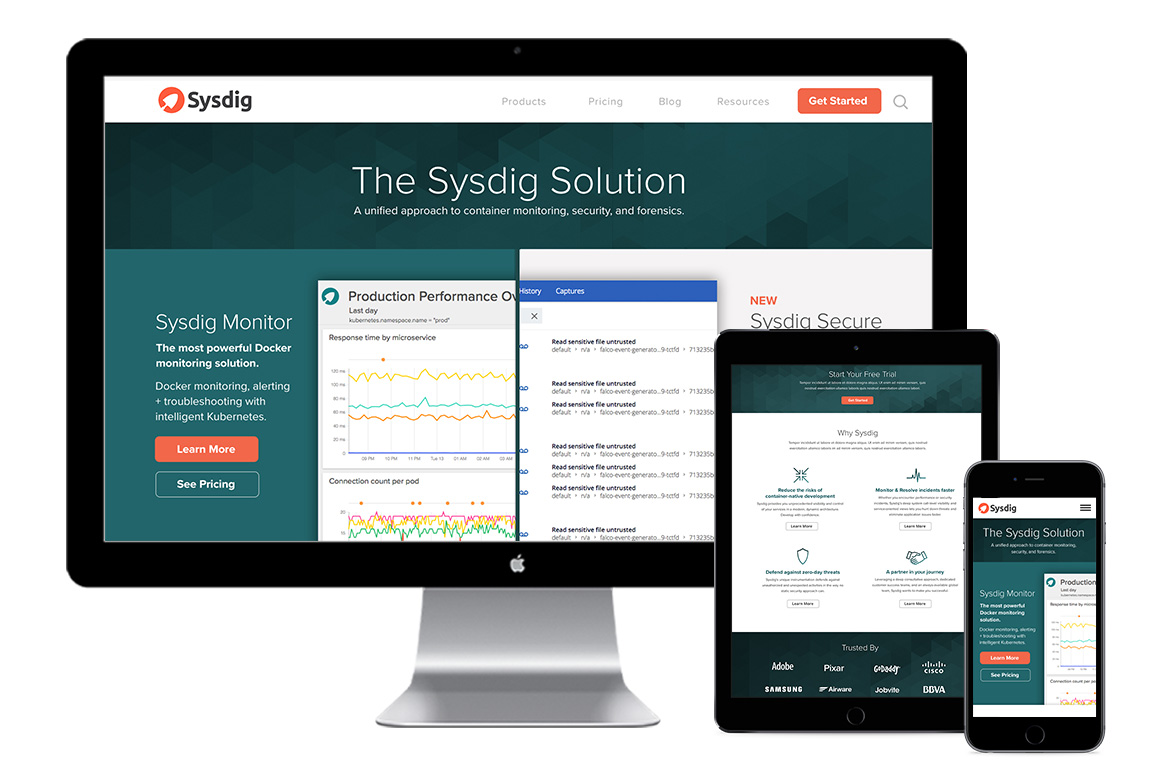 The final design which emphasized their products as a complete solution, but as they were undergoing a broader rebrand, the decision to use a darker UI was made to remain a bit closer to the original style.